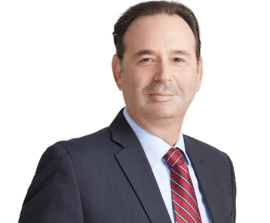 Heads Cross Border Mergers & Acquisitions, Banking & Finance Department
Dr. Ziv Preis is a partner in Lipa Meir & Co. and heads of the firm's Cross Border Mergers & Acquisitions, Banking & Finance Department.
 Ziv's practice concentrates on domestic and cross border mergers & acquisition corporate, commercial, private equity, venture capital, project finance and matters.  Ziv has advised some of the largest public and private companies and institutional investors in Israel, and was the leading partner in some of the most complex mergers and acquisitions, including the second largest public transaction in Israel in 2009.
Ziv is recognized by Chambers and Partners and Legal500 in the fields of Corporate and Mergers & Acquisitions.  "Sources are highly impressed by Ziv Preis … He is lauded for his in-depth understanding of complex M&A transactions, and his ability to resolve complex matters in an efficient and innovative manner" (Chambers and Partners).  "Preis, Baharav & Co. has 'a deal-making approach' and 'a quality of service to match the largest and most prominent Israeli law firms'. … Ziv Preis is 'smart, tireless and pleasant to work with'" (Legal500).
Ziv was the founding partner of  Preis, Baharav & co., a corporate partner at Herzog, Fox & Neeman and, prior to that, a corporate attorney at White & Case LLP, in New York.
Ziv was a recipient of numerous prizes and scholarships, including the John M. Olin Prize for best paper in law and economics at Harvard Law School in 2002, the Irving Oberman Memorial Award for best paper in technology law at Harvard Law School in 2002, the John M. Olin Fellowship, the Academic Excellence Scholarships at Tel Aviv Law School and the Academic Scholarship of Honor Student Program at Tel Aviv University School of Economics.  Ziv also lectured at Tel-Aviv University Law School on Mergers and Acquisitions, Tel Aviv University Business School on Business Law, and at Harvard College on the interaction of antitrust laws and intellectual property.
Ziv is admitted to practice law in Israel and New York.
Education
Harvard Law School (Doctor of Juridical Science)
Tel Aviv University (LL.B., First in Class)
Tel Aviv University School of Economics (B.A. and M.A)
Certification
Israel Bar Association, 2001
New York Bar
News & Publications