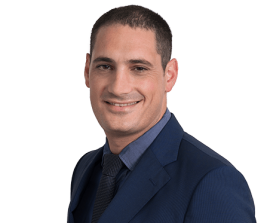 Dor is a partner in the Real Estate, Hotels & Leisure Department of the firm.
Dor has extensive experience in a variety of real estate areas, including in zoning, financing and taxation.
Dor specializes in SPAs regarding complex assets (commercial centers, office buildings and manufacturing facilities), combination agreements and unique transactions with the Israel Lands Authority, including joint ventures with Kibutzim and Moshavim.
In addition, Dor specializes in commercial law and commercial transactions in a variety of fields, with an emphasis on M&A, investments and creative financing solutions.
Education
Tel Aviv University (LL.B, 2009)
Certification
Israel Bar Association, 2010