We are delighted to announce the joining of Erez Tik, recent CEO of the Luzon Group, a publicly listed Israeli company active in the development of residential real estate and energy projects in Israel, Poland and Slovakia.
Erez will head the firm's Real Estate and Hotels & Leisure Department and is renowned as one of the country's most prominent lawyers in these fields. Having accumulated substantial experience across the real estate, hotel and leisure sectors, Erez is a sharp deal maker, who has been intensively involved in representing many major developers in Israel – both private and publicly listed companies – in a wide range of real estate and hotel projects and deals, providing thorough, creative and insightful legal counsel.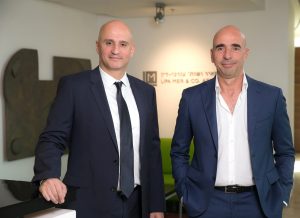 This merger will increase significantly our clients' options and capabilities, in the real estate and hotels sectors, while creating opportunities for handling simultaneously large transactions and projects. Erez is joining Lipa Meir together with lawyers Yael Flatau­-Bilu, Moran Zwiebel and Reut Laxer.
This is the fourth merger for Lipa Meir within a year.
Previous mergers included the boutique office of Attorney Dr. Ziv Pries and Ronen Baharav, which specializes in mergers and acquisitions, banking and finance and financing transactions; Two months later, the firm bolstered its capital market practice with the addition of Attorney Eitan Shmueli; and more recently the merger with Eyal Khayat and Amir Zolty's firm, which specializes in Hi­Tech and Technology.